over 150 years
of combined industrial refrigeration experience
Backed by over 150 years of combined industrial refrigeration experience, McNeil Industrial offers complete high-quality services at a competitive cost. Our customers in the Food & Beverage industry count on us to provide new inventive ways to solving old problems. As we continue to satisfy our customers by meeting and exceeding their expectations, we are able to generate a large portion of our work through repeat business and customer referrals.
Here is just a small sampling of the work we've completed in response to our customers need for innovative solutions: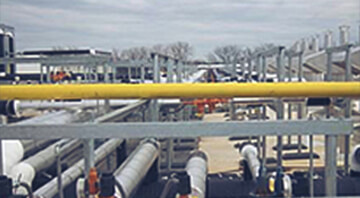 The design for this RTE meat processing facility included (4) hygienic process air handling units and 17 evaporators for temperatures and humidity control. Refrigeration capacity for the owners 12 smokehouses was included in the design.
Based on the performance and quality of this system, the customer immediately awarded our team a project for a new snack line.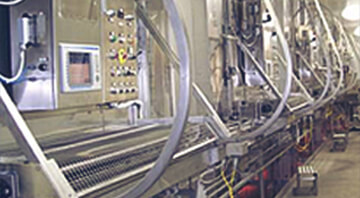 We designed this multi-million dollar plant expansion which included twelve new Samifi plate freezers. The project was completed while the plant remained in constant operation.
Proving our reputation for building quality refrigeration systems has been key in our ability to sustain repeat customers.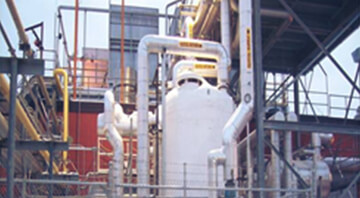 McNeil Industrial designed and installed a refrigeration system for processing an Aseptic canned whipped cream product and a margarine product line.
Through gaining an understanding of our customers problems, we are able to develop solutions and deliver results.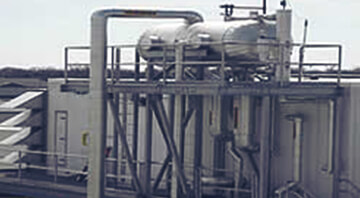 This Pork plant customer was experiencing problems with maintaining temperature and room pressure in their Fabrication room. After installation of this new roof-top make-up unit, the customer experienced consistent positive room pressure and temperatures. Troubleshooting refrigeration systems is one of our specialties.
We have an experienced professional staff that are committed to your plant running smoothly.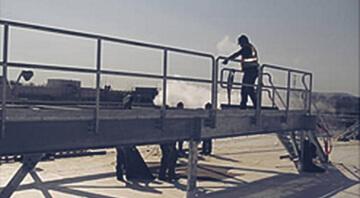 This customer boasts one of the largest food production facilities in North America with over 2,000,000 square feet under roof. This is our team getting prepared to set an RMAU from a helicopter lift. The degree of difficulty was high with this particular project.
Our team did not shy away from this challenge.
Please give us a call to discuss how we can use our vast experience to help you design a trouble-free, efficient, and cost-effective refrigeration system or an upgrade to your existing system.